Decorating Services
We all like to have a place to call our own. Our home is where we spend a lot of time so we want it to look and feel just right. This means comfort, practicality and a true reflection of our personality. There are many ways to find inspiration. However, transforming these ideas into reality can be difficult, not to mention time consuming. At Insideout we'll be happy to walk you through our showroom, discuss your ideas and plans, make suggestions and help you begin your task, all of course at no charge!
If you require more assistance then our design service may be the answer. Our three-step process involves an initial consultation, followed by product selection, and finally the placing of your order.
1. Consultation – Our design service begins with a consultation and site visit. We will listen to your ideas, requirements and thoughts, using them as a focused starting point to create your individualized design concept. Our designs cover all regions of St. Lucia for a fee of US$100 for 2 rooms and US$150 for larger projects, travel costs apply for outside of St. Lucia. This fee is refundable against orders over US$1000.
2. Product Selection – You will receive an estimate and where applicable a mood board, showcasing product selections and colour scheme. Our team will then make a follow up appointment to discuss the design proposal, answer any queries and help to develop the project further.
3. Place Your Order – The next step couldn't be easier. Simply place your order with our team!
In addition, we can offer the following:
• Turn Key Service
• Management of the whole project from start to finish.
• Development of unique and bespoke solutions.
MOOD BOARD GALLERY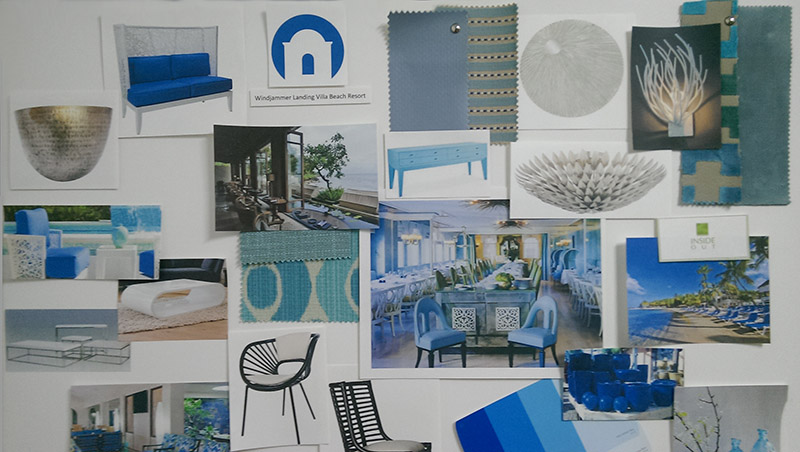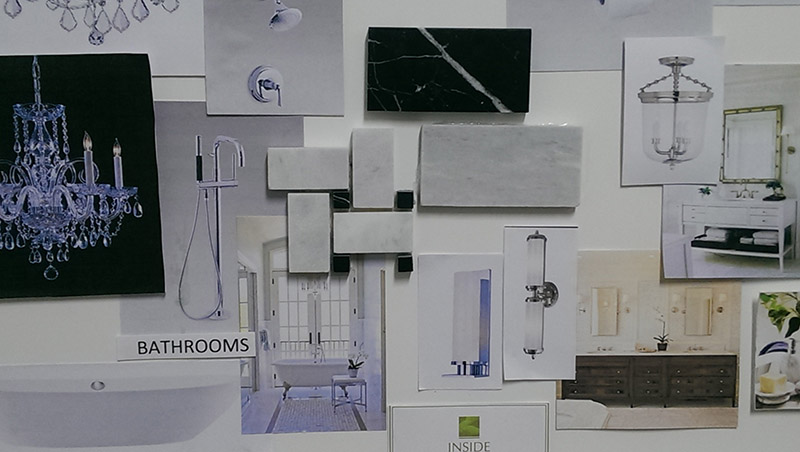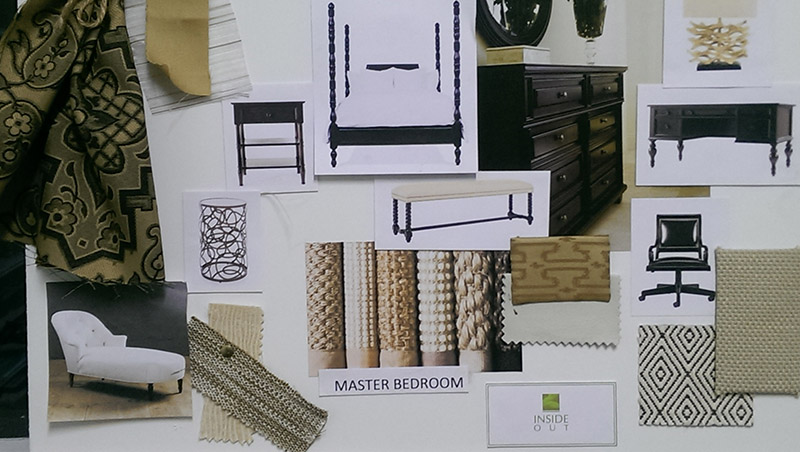 Upholstery Services
If you have a much loved chair or sofa that needs recovering, a window that requires a custom drapery treatment, or want slipcovers made, we can help. Design is in the details and something as small as recovering toss cushions can change the whole look of a space. At Insideout we offer a full upholstery service – we design, fabricate and install where needed. Whatever your requirements, from a single cushion to an entire makeover, we can help you get the designer look you want. We have a wide range of INDOOR and OUTDOOR upholstery fabrics, from solids to patterns in a variety of colours to suit traditional and modern tastes. All you need to do is select your fabric and we will arrange a quotation from our local, highly skilled upholstery tradesman.
Items can be collected if needed and will be delivered back to you looking brand new within a few days…it's that easy! Visit us today to see fabrics in stock and discuss your requirements.
Upholstery services include:
• Furniture
• Drapery & Roman Shade/Blind fabrication
• Cushions & Pillows
before & after gallery