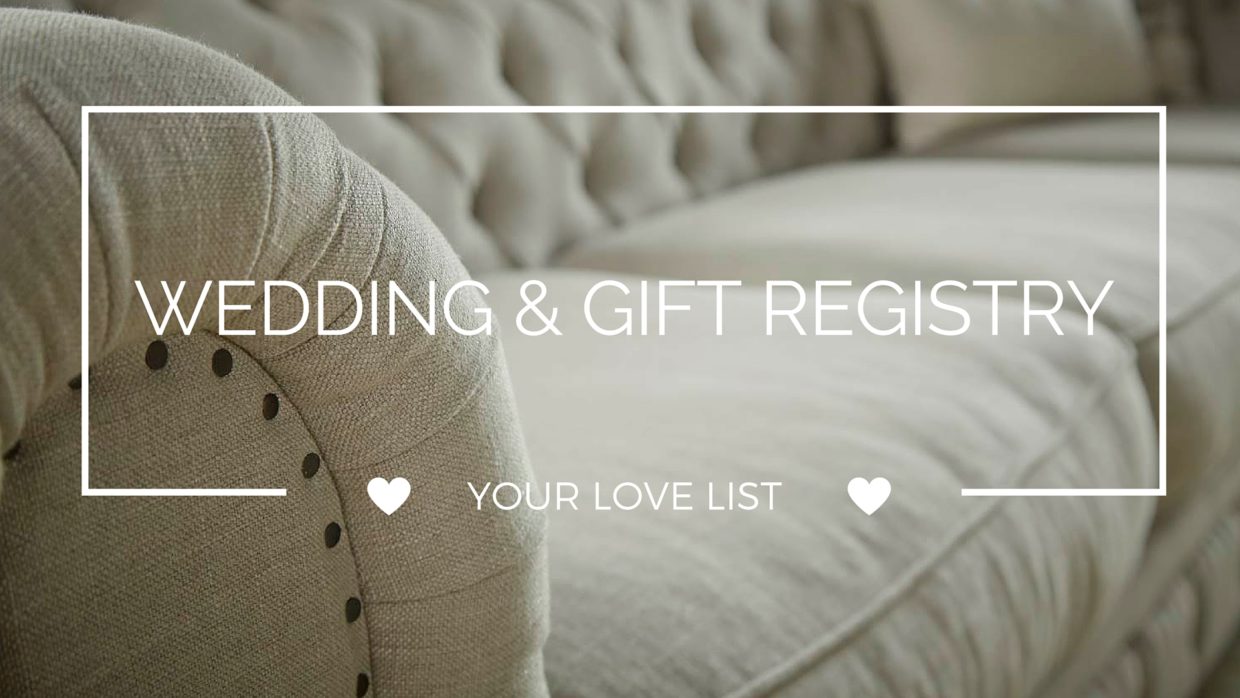 Wedding & Gift Registry
The gift of a stylish home!
Planning a wedding is a process that involves many details. We can help you by creating a registry that is easy and simple for you and your guests. We have a vast assortment of beautiful pieces from furniture to accessory items for your entire home. Setting up your registry couldn't be easier, simply come by the store and an associate will assist you in making your selections. As our gift to you, we offer a 10% completion discount on items remaining on your list after your wedding; and you can use this discount for up to 6 months after.
To get you started, we've compiled a comprehensive checklist just for you. Use it as a guide to make selections, from the basics and the everyday items to beautiful furniture and home decor pieces that will provide you with years of enjoyment. Make your home a reflection of you and all the things you love!
INSIDEOUT GIFT REGISTRY CHECKLIST