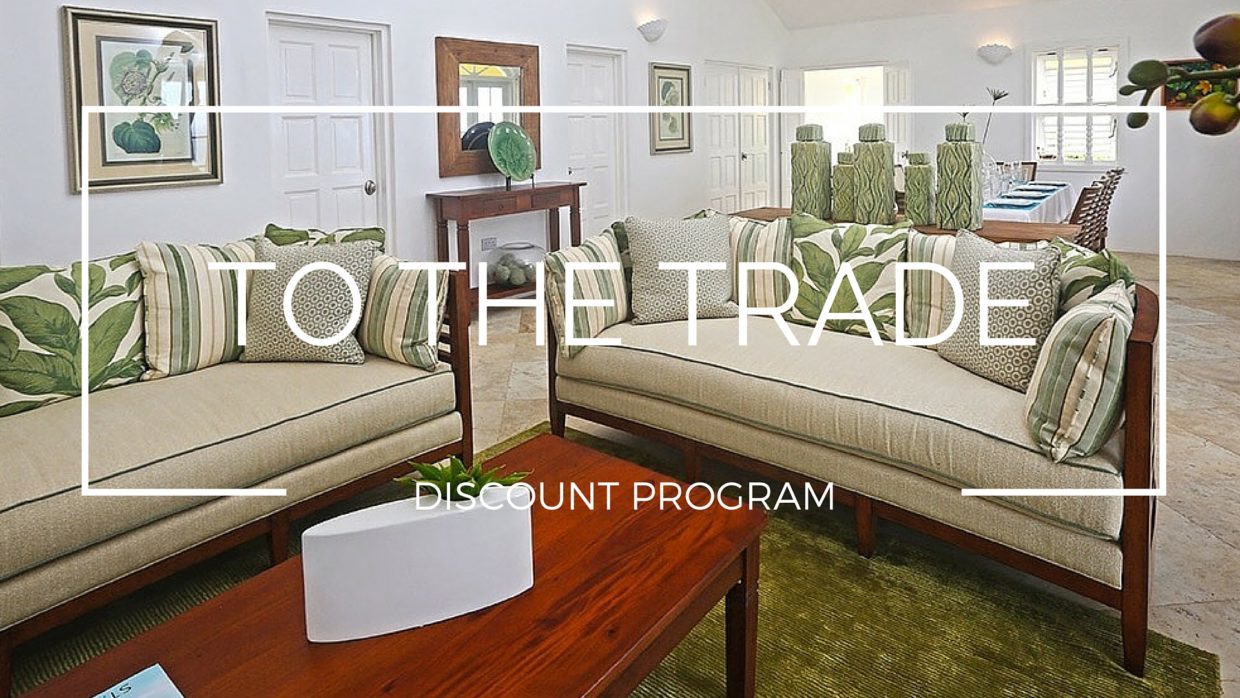 INSIDEOUT: your industry partner & TRADE DISCOUNT PROGRAM
We are proud to offer exclusive trade pricing and services to interior designers and decorators, architects, home developers and hospitality professionals. As a trade customer, you'll enjoy a generous discount on all our non-sale merchandise, special buying privileges and personalized service from our sales team. Insideout gives you the convenience of having a single source for everything from lighting to furniture to floor coverings – whatever you need to deliver creative solutions.
Membership Requirements:
1. One of the following is required to become a member:
• Current business in relevant industry
• Interior design certification from a recognized institution
2. Plus, both of the following items:
• Business card or letter on business letterhead
• A link to your website, or a brief written description of professional qualifications
To become a member, fill in and submit our application form by email to info@insideoutslu.com.
Click on the link to download the form: INSIDEOUT TRADE PROGRAM APPLICATION